NITTI 22681, MID CUT 7″ ZIPPER DESIGN SAFETY SHOES / BOOTS
A general purpose 7-inch mid-cut safety boot
designed as a slip-on model with zipper for convenience, commonly used in light and industrial environments.
SPECIFICATIONS:
Type: Mid Cut
Model: Zipper
Size: 2-14 (UK) / 35-48 (EU)
Color: Black
Upper: Full Grain Water Resistant Leather
Lining: Cambrelle®
Outsole: Direct Injection Polyurethane
FEATURES:
SOLE CONSTRUCTION
• Direct-injection Polyurethane outsole which provides lightweight comfort, non-marking, oil/abrasion/slip/
chemical; resistance and unparalleled durability.
• Resistance against heat (up to 130°C)
• Antistatic Safety Shoes
• Shock absorbent
UPPER CONSTRUCTION
• Full grain buffalo Leather Upper which endures harsh conditions and provides soft, comfortable fit.
• Genuine Cambrelle Lining which is breathable, absorbs sweat quickly and dries rapidly to keep your foot dry and cool. Extremely abrasion-resistant for enhanced durability.
• High quality corrosion resistant toe-cap which surpasses CE EN ISO 20345-1 whereby standard impact resistance exceeds 200J and compression resistance exceeds 15,000N.
• Full-length flexible stainless steel midsole which exceeds CE EN20345-1 penetration resistance safety standards of 1,100N.
• Extra thick EVA cushion insole with shock absorption, anti-bacterial/fungal and anti-static properties. Nitti 21281 also provides extra comfort for long hours of usage.
• Cushioned foot bed with anti-stress arch-support that minimizes sprains
• Fibre counter for better heel support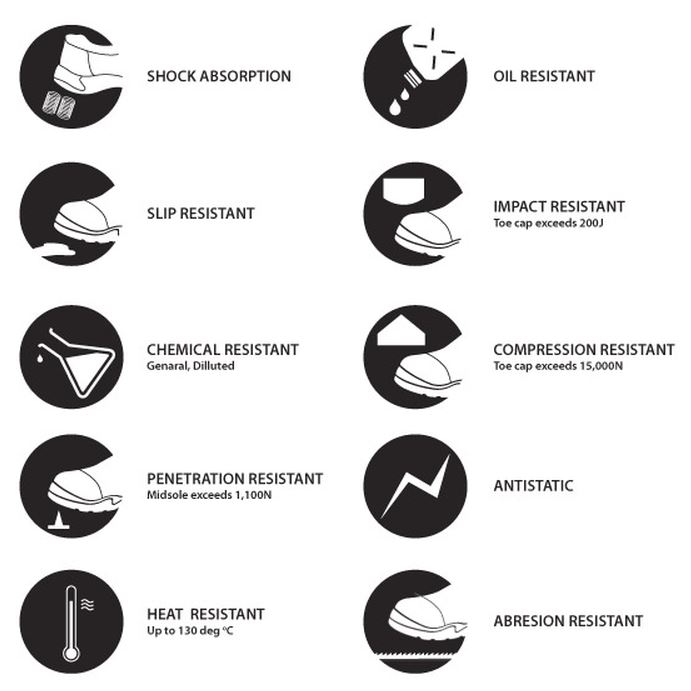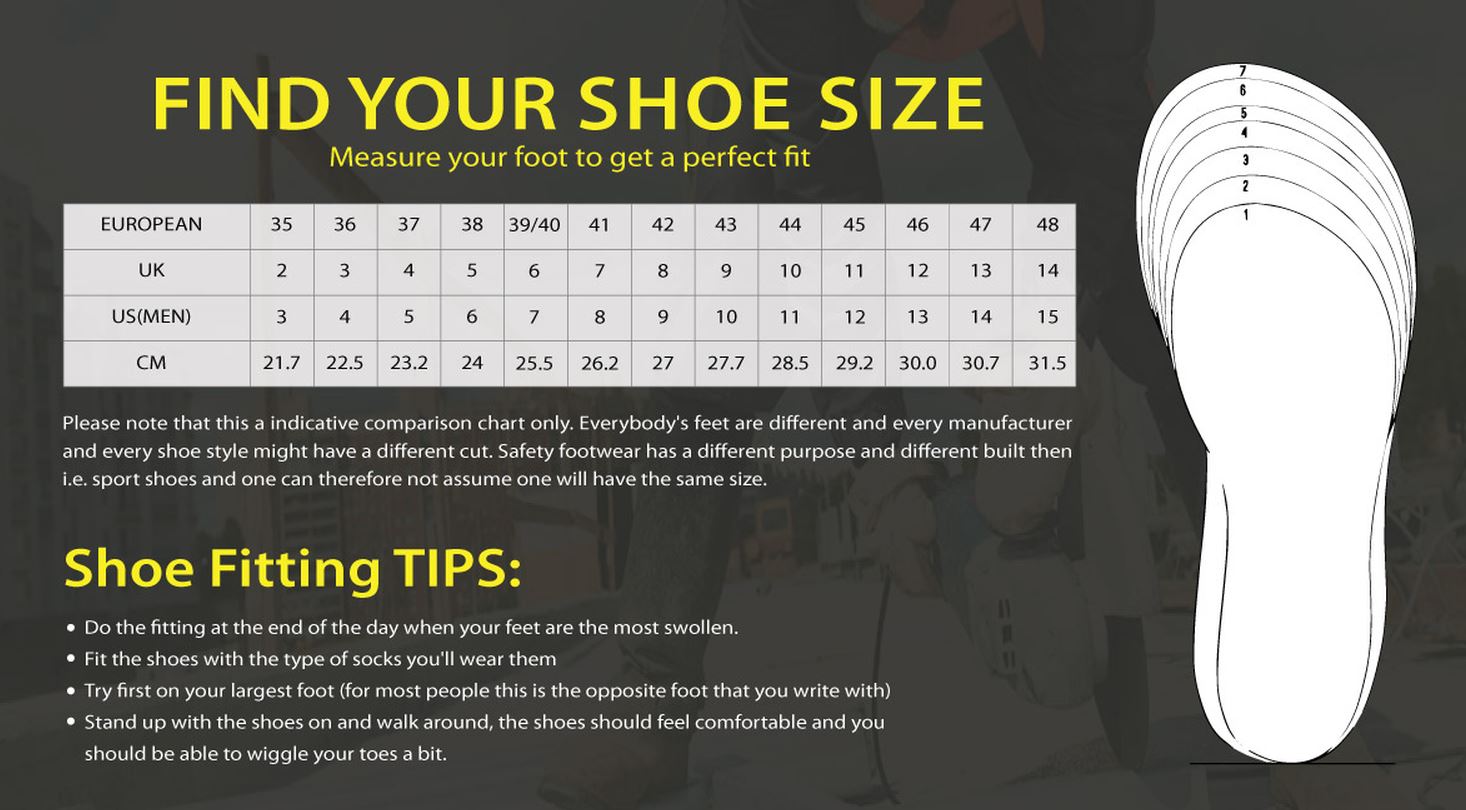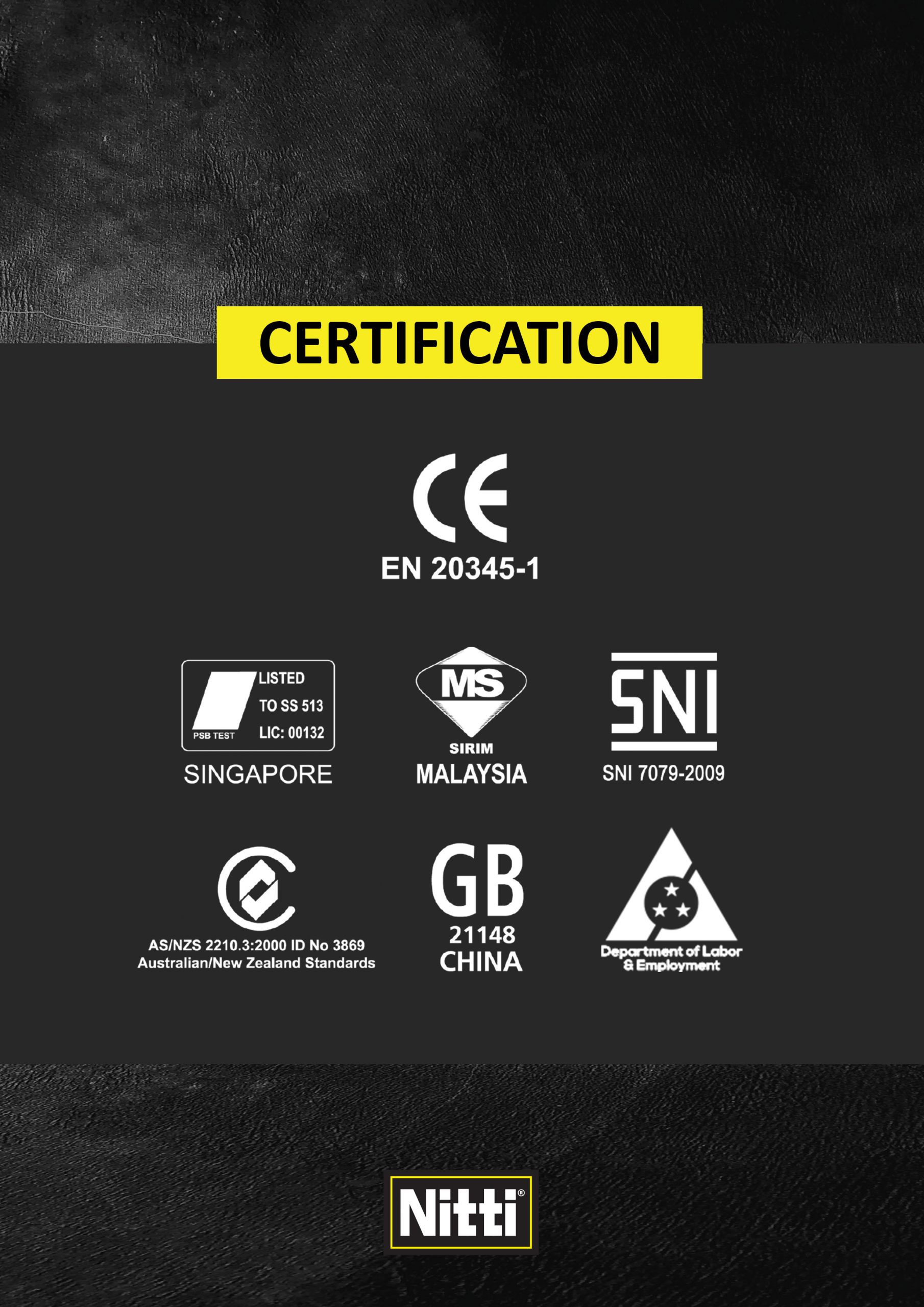 More About Nitti Safety Shoes
NITTI IS ABOUT PROTECTION
Nitti continuously ensures that – wherever you are – you feel protected from workplace and environmental hazards when you slip on our boots.
Nitti footwear is one of the most certified safety footwear brands in the world
NITTI IS ABOUT COMFORT
Healthy feet is the result of comfortable footwear. And Nitti has spent years perfecting the craft of making safety footwear that is as exceptionally comfortable as it is sturdy.
The typical toe cap has a narrow tip, which causes toes to bend with pressure, thus restricting blood circulation in the feet.
Nitti's wider toe cap eases pressure on the toes without compromising on safety, promoting healthy feet.
NITTI IS ABOUT DURABILITY
Nitti is committed to quality. To that extent, every Nitti Safety shoes is put through a series of stringent quality assurance tests to ensure consistent quality that far surpasses industry standards.
Our boots are designed to measure up to and exceed the European CE EN ISO 20345-1 standard on antistatic levels, upper and outsole bond strength, impact resistance and durability.
Every pair of Nitti is backed with an international product liability and a 6-month manufacturer's warranty so that you can trust in the quality of your Nitti boots.